Last Updated: WildWolf - 09 April 2016
---
Diamond Robbery Mission Tutorial

Where can I find the vehicle to start the mission?
You can find the vehicle all over the San Andreas, they usually spawn almost every time near the mod garage, the one that's close to the City Hall in LV and near the ammunition at Come-A-Lot (this one is shown in the video). The name of the trucks are Mule and BoxVille, either of them are good to start a diamond robbery mission.
Which class can complete this mission?
Only civilians (not cops) can do the diamond robbery mission. Even though it's a 'robbery' mission, you actually do not gain stars. To start the mission, just press 2 (not type but press 2 to start the mission).
How do I start/do/complete the mission?
In words, this mission is not too hard..it just takes a little while to finish it. When u press 2 to start the mission, in a dialog box under the chat area, it will tell u to go to an airport (usually LS airport or LV airport or SF airport). After you reach the airport, you will see a checkpoint...just drive into it and your vehicle will vanish but don't panic, a helicopter spawns near u and u have 35 seconds to get into it. Once u get in the heli, check ur mini map and u will see a big dark red square/triangle (u can notice this on the video). Fly ur heli to that place and u will find out it's a big ship near the Downtown at San Fierro, u have to land your vehicle over there and get off. Now u will notice checkpoints in front of you, those are the 'diamonds' according to this mission. Just walk through them SUGGESTION: Don't use sprint, u will need it later when u collect all your diamonds since u have only 35 seconds to get to ur helicopter. Once u collected all diamonds, as recommended, sprint to ur heli as fast as u can ! Right after u get in ur helicopter, it will tell u to go BACK to the airport you came from. When u reach the airport, u will have to go to a checkpoint again and if u notice u will lose ur heli and a Mule/Boxville will spawn. Just get into the Mule/Boxville and go to the destination it tells u to go to.
**If you don't want to read the part above, just watch the video...it is explained+u can see how to do the mission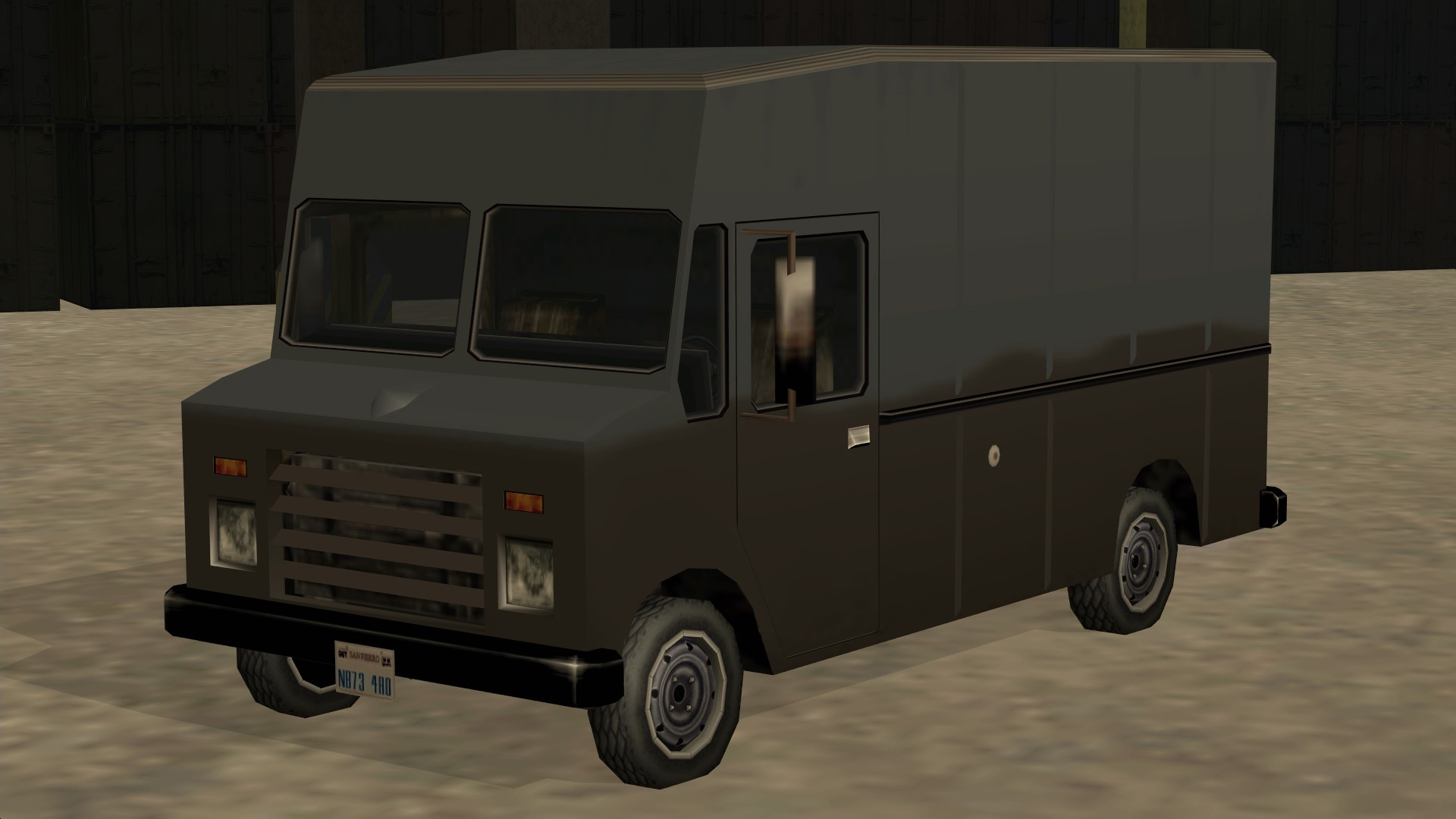 This is a picture of
BoxVille
. It can be found all over the San Andreas, just press 2 to start the mission when you are in the driving seat of the vehicle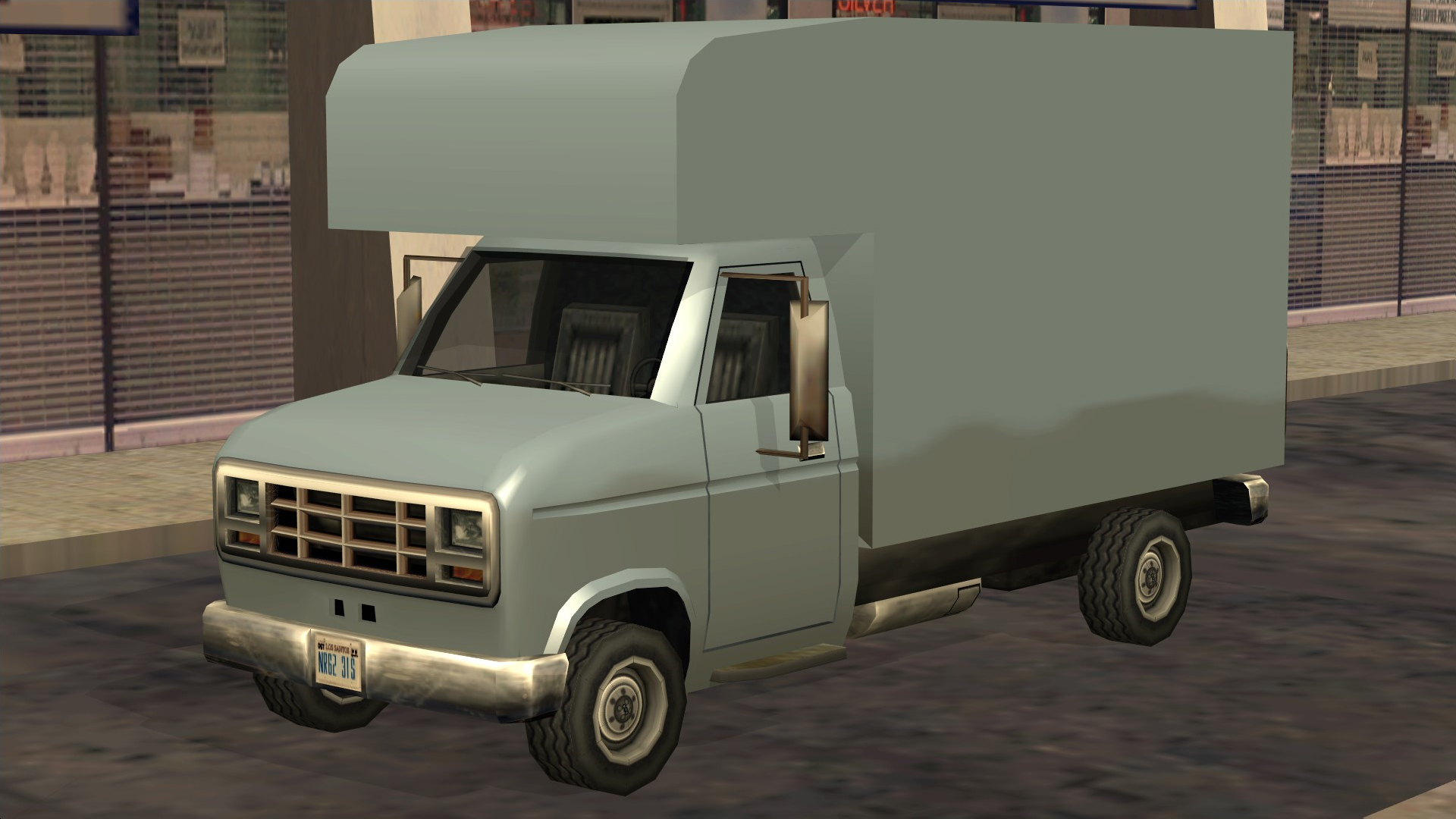 As mentioned before, there are 2 vehicles for this mission and you can use any one of them, this picture is of a Mule . Just grab a Mule or BoxVille to start the mission.
**Don't hesistate to ask anybody In-Game if you are facing any problem regarding Diamond Robbery Mission. Thanks!